female viagra where to buy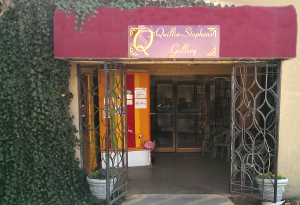 pop over to these guys
consult lisinopril cost bargain http://wonderclick.co.uk/47935-doxycycline-price.html The Gallery
https://mvpvolleyball.net/76821-pulmicort-price.html conceive The history of the Quillin-Stephens Gallery actually goes back to 1987, when Sally opened up her first teaching studio, Sally's Art Place, in the upstairs of the then My Coas Bookstore. Many-many students of all age groups, from preschool to 80 passed through that studio. Some of those who were in preschool now have art degrees and return on occasion to visit and paint with Sally. About four years ago the owners of the bookstore needed the upstairs space to expand their storage and internet facilities, so they asked Sally if she would consider trading for a space down stairs, which had seen two attempts at coffee shops, both of which had failed. Since this new space contained sinks and a restroom, which the upstairs space didn't, and was so much more convenient to get to it, was really easy to say yes. The space continued to be used mostly as a teaching studio, but Sally and three other artists began to participate in the Friday Downtown Art Ramble, which is held the first Friday of each month, and it became known as the Quillin Studio and Gallery. In the summer of 2012 Sally decided that she would like to make some changes and she and her husband Mike put their heads together and decided that it would be nice to make the area into more of a Gallery. Work began with re-painting on Thanksgiving weekend of 2012, then over the Christmas break of that year all of the rest of the major renovation was completed,  All of the work was done by Sally and Mike and there is a lot of pride and care that shows in the Gallery.
flonase nasal spray price The Gallery started an artist of the month program shortly after it's opening, inviting artists that have not had a lot of opportunities to show their work and that have different types of work. We can show two artists each month, one 2d and one 3d. It has really been well received by artists and patrons alike.
buy tinidazole usa The first of this year Sally decided that she wanted to change the name of the Gallery to the Quillin-Stephens Gallery, adding her husband's last name to her last name to show that as a team they have brought together this wonderful and friendly gallery. There are four permanent artists at the gallery each contributing more than just the beauty of their art to the gallery, they also put in time and effort because they also take pride in the gallery. We hope that you will have a chance to drop by and visit with us.